About Janice R. Miller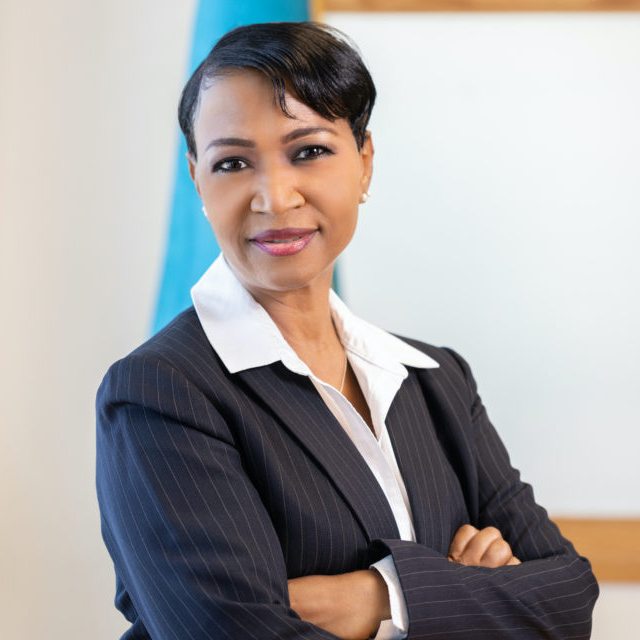 Janice R. Miller, entered the Public Service on 19th June, 1986 as a Trainee Executive Officer in the Ministry of Housing and National Insurance and steadily climbed the ranks to Permanent Secretary with effect from 1st September, 2017.
Throughout her career in the public service, PS Miller has served in leadership roles including Secretary of the Government's Tenders Board, Secretary of the Public Service Commission, head of Human Resources in the Ministry of Finance and Ministry of Public Service, the Government's representative in negotiations with the Bahamas Public Services Union, the Bahamas Union of Teachers, and the Bahamas Customs Immigration and Allied Workers Union and a member of the short term policy unit, Ministry of Public Service that prepared The Bahamas Government Human Resources Policies manual.
Prior to her appointment as Permanent Secretary in the Ministry of Financial Services, Trade & Industry and Immigration, PS Miller served as Permanent Secretary in the Ministry of the Environment and Housing (2017 – 2020).
PS Miller is the proud mother of one (1) son, CJ. She enjoys reading, traveling and spending time with family. PS Miller holds a Bachelor's Degree in Computer Science, post graduate training in Human Resource Development and numerous certificates in Human Resource Management and Public Administration. PS Miller is a fearless leader who believes in transparency and fair play in government.
---