We sat down with Darcy Moss, owner of Darcy Antonia Jewelry, as she shared her experience and insight into the opportunities and challenges of being a Bahamian jewelry manufacturer.
"I didn't always think of myself as an entrepreneur," says Darcy. "Darcy Antonia Jewelry started off as a craft project, a unique Christmas gift idea that eventually evolved into so much more."
Despite receiving rave reviews from family and friends, it took Darcy a while to recognize the opportunity before her.
"Early on, I struggled with the idea of being an 'artist.' While I was always creative, this was not something that I viewed as a viable career for myself. It took me a while to acknowledge my gifts and really embrace the opportunities that my talent could create for me. Eventually, as my confidence grew, I learned to shed all of the doubts and fears and really engage these opportunities as an artist."
The path was not an easy one. There were many starts and stops along the way. Darcy began making jewellery in the early 2000s, but she did not fully commit to launching a jewellery making enterprise until 2017. Along the way, she learned how to make various types of beaded jewellery and eventually fulfilled her dream of making her own rings, bracelets, and other pieces, by becoming a silversmith, which allowed her to tap into the fine-jewellery market.
"I spent over 15 years fine-tuning my craft and learning as much as I could about jewellery making while also trying to preserve my own unique touch that would separate my products from the competition. While I often doubted myself, the positive feedback I got from happy customers and the repeat orders I received encouraged me to press on."
However, just learning the skills of the trade was not enough to make Darcy a jewellery-making success. She also needed to focus on the business side of things. She eventually hired a marketer and consulted with business professionals who advised her and gave her insight into the journey from artist to entrepreneur.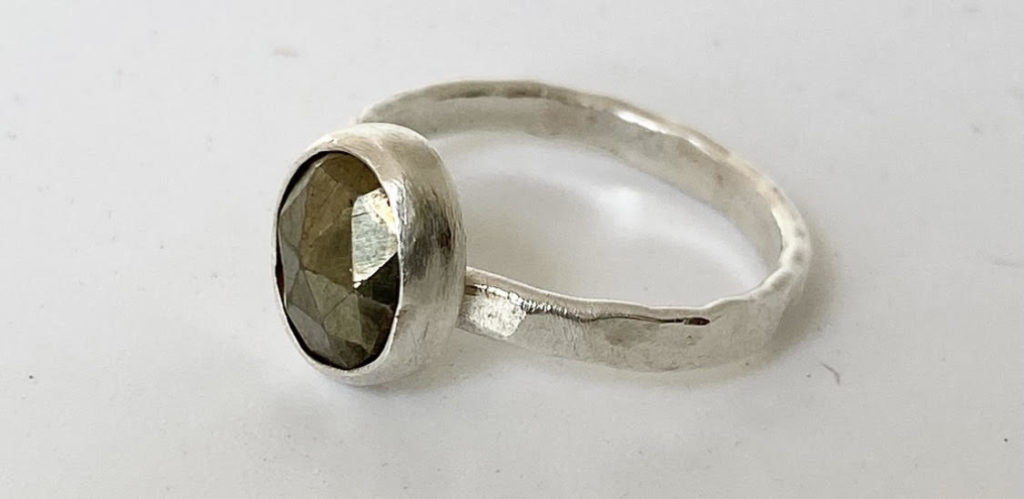 "I developed a website, became active on social media, and began promoting my business as much as I could. I started paying more attention to the costs of inputs into the business to better manage my expenses and revenues and develop pricing strategies."
Soon, Darcy began receiving calls from international buyers who saw her pieces online and were interested in purchasing them. She acknowledges that there are specific challenges to manufacturing and exporting in The Bahamas that must be overcome.
"The costs of importing raw materials, paying import duties, and shipping can make it really difficult to price products competitively within the international market. That is a reality that anyone who wants to engage in exporting goods from The Bahamas must face. I met this challenge by ensuring that my products were crafted from the highest-quality materials and by imbuing them with my artistic flair: eye-catching patterns, colours, and textures that are not only appealing to the eye but one-of-a-kind. I create timeless classics, so my focus isn't necessarily novelty for novelty's sake. My customers know that they will be the only person in the world with that specific piece when they purchase a piece from me. It is priceless. That is the kind of unique, artisanal, and uniquely Bahamian creativity that must be put on display to overcome the challenges."
Darcy advises local businesses to take advantage of concessions, trade agreements, and other existing government initiatives that can help businesses to be more informed, save money, and, most importantly, generate revenues.
"I am currently taking advantage of customs exemptions under the Cottage and Light Industries Act to bring in my raw materials, and I am actively looking into the Industries Encouragement Act to see what opportunities are there for further savings."
To other Bahamian creatives who may be considering similar ventures, she offers the following advice:
"Being an entrepreneur is difficult and scary. You will never feel like you are ready. But one way to know when you are ready is when you are creating products that you love. Discover what you love, discover that thing that excites you that you are willing to sacrifice for, and you will find yourself creating products that others love as well. You just have to dedicate yourself to your craft and get started."
Since the start of the COVID-19 pandemic, Darcy has doubled down on her jewellery making and is learning more about her craft. She is currently learning goldsmithing and is preparing for the launch of her Valentine's Day collection.
Those interested in learning more about Darcy and her work can visit her website at: https://darcyantoniajewelry.com/