The Minister of MOEA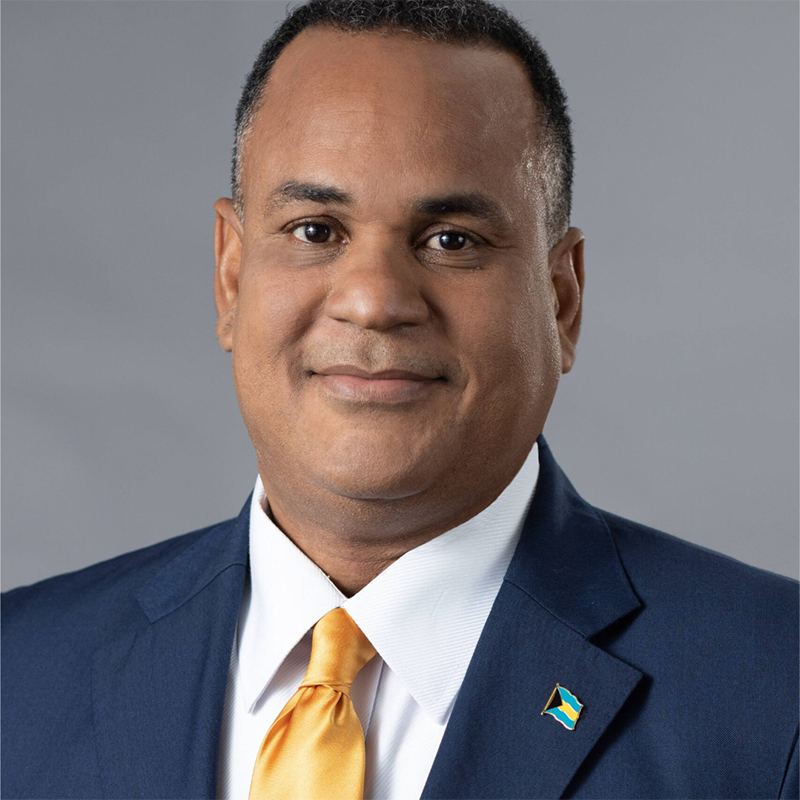 Senator, The Hon. Michael B. Halkitis was born on February 1st, 1969, in Nassau, Bahamas to Inez Brown. He attended Old Bight All Age School in Cat Island, Yellow Elder School in Nassau and graduated from St Augustine's College. Mr. Halkitis began his higher education at the College of the Bahamas and earned a Bachelor of Arts Degree in Economics from the University of Western Ontario in 1991.
A Chief Financial Officer by profession, Mr. Halkitis started his political journey in 2007 when he was elected to Parliament for the first time as Member of Parliament for the Adelaide Constituency and served as Parliamentary Secretary in the Ministry of Finance. He is credited for digitizing the Ministry of Finance and introducing major taxation reforms which have been applauded for their seamless integration and functional operability.
He was thereafter appointed to the Senate in 2007. Following his successful campaign in the 2012 elections, he became the Member of Parliament for the Golden Isles Constituency and was appointed Minister of State for Finance by Prime Minister the Rt. Hon Perry G. Christie.
His political journey continued as he received his most recent appointment as Minister of Economic Affairs and Leader of Government Business in the Senate by Prime Minister, the Rt. Honorable Philip Davis during the recent 2021 appointment of Cabinet Ministers.
He oversees the financial services industry and trade, takes on the crucial task of improving our country's ease of doing business, and directs our country's digitalization efforts. He will plays a critical role in helping to stabilize the country's finances.
---
Permanent Secretary
PS Donella Bodie
Permanent Secretary, Ministry of Economic Affairs.
---
Parliamentary Secretary
PS Wayde Watson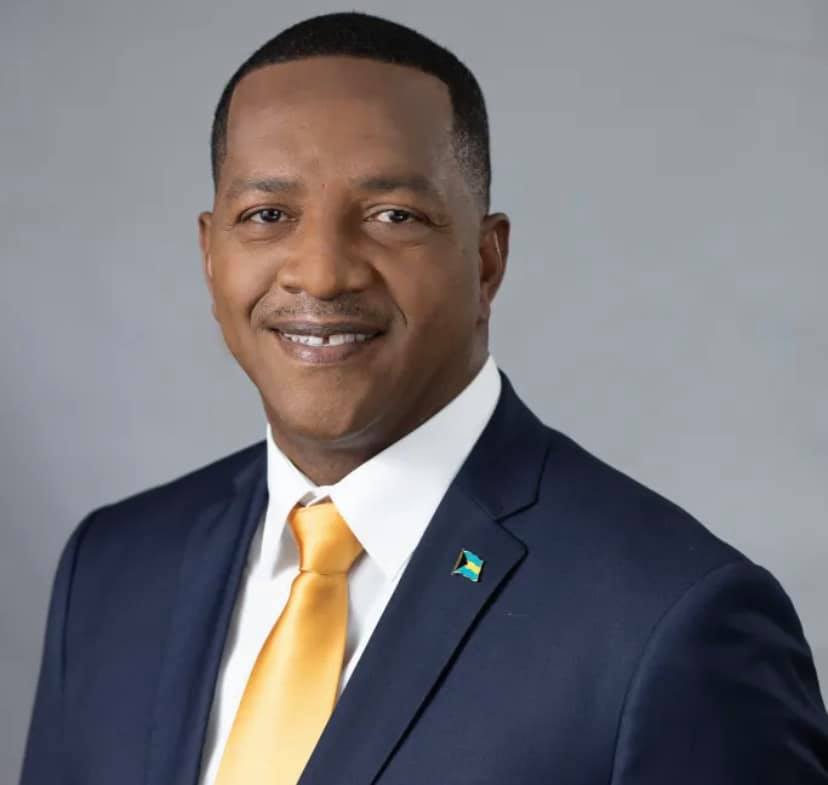 Wayde Watson is the Member of Parliament for Bain & Grants Town, appointed as the Parliamentary Secretary for the Ministry of Economic Affairs. Mr. Watson is driving the government's digital transformation efforts with Digitization, Innovation and ICT in the Bahamas Government. This is an aggressive and transformative agenda to digitize government systems and services to meet the needs of a modern Bahamas.
Having begun his career working hands-on in the Information & Communications Technology sector, Wayde Watson moved from coding to managing procurement and systems development for large-scale public and private sector projects.
Apart from having mastered the skills needed to move The Bahamas more fully into the digital age, Wayde Watson counts as his greatest achievements the fathering and educating of his children, as well as the coaching, mentoring and character-building work he has done with young people over the past 31 years.
---
Director of Financial Services
Director Brandace B. Duncanson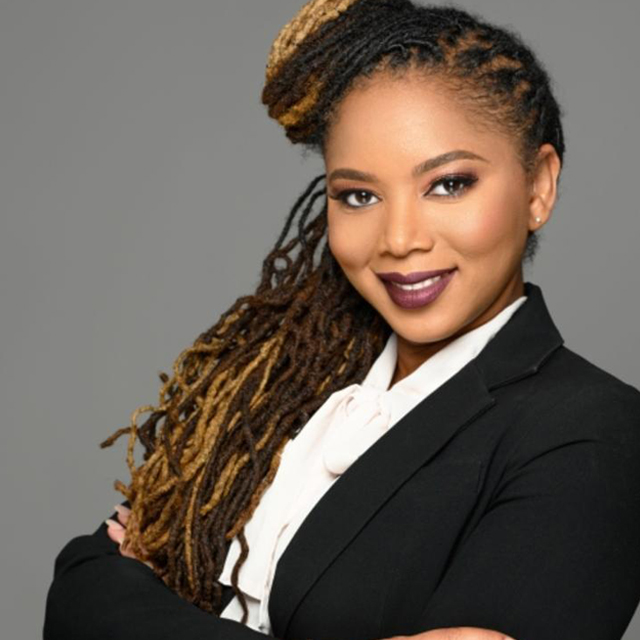 Brandace B. Duncanson first joined the Ministry of Financial Services, Trade & Industry and Immigration as the Ministry's Deputy Director of Financial Services. As of August 2022, she serves as Director of Financial Services in the recently formed Ministry of Economic Affairs. Director Duncanson has experience in a broad range of matters and possesses a sound knowledge of the practice, procedures and laws governing the financial and corporate structure in The Bahamas. Additionally, she is a trained legislative draftsperson and facilitated the preparation and drafting of a wide range of legislation on behalf of the Government of The Bahamas including, but not limited to, land reform and financial services.
She also served on the New Providence Road Improvement Committee where her duties included reviewing and advising on title to land. Additionally, when the suite of land reform legislation was introduced in 2011, she was an integral member of the team that travelled throughout the length and breadth of The Bahamas,* educating Bahamians on the implications of the proposed legislation.
Director Duncanson previously served as Senior Legal Counsel in the Ministry of Financial Services, where her duties and responsibilities included her involvement in various substantial matters on behalf of the Government of The Bahamas, notably evaluating and making recommendations with respect to regional and global financial reporting initiatives such as the Organization for Economic Co-operation and Development (OECD) and the United States Foreign Account Tax Compliance Act (FATCA). She also served as a representative for The Bahamas Government on the Global Forum's Automatic Exchange of Information Working Group and the OECD's Peer Review Group.
In 2012, she was the youngest member appointed to The Bahamas' Constitutional Commission, whose responsibility was to conduct a comprehensive review of the Constitution of The Bahamas and recommend changes. Later, in 2014, she was one of three (3) persons appointed to the Commission's Education Committee, tasked with conducting private and public educational forums throughout The Bahamas, on the proposed Constitution Bills. In 2017, she was appointed to the Road Traffic Authority Board where she serves as the Board's Deputy Chairperson.
She began her tertiary education at Bethune-Cookman University where she obtained a Bachelor of Science Degree (Hons.), in Public Relations/Marketing. She also obtained her LL. B (Upper Second Class Hons.) from the University of the West Indies at Cave Hill, Barbados and obtained her Legal Education Certificate from the Eugene Dupuch Law School, Nassau, The Bahamas and is a member of The Bahamas Bar Association. She has a diploma in Spanish (Excelente Hons.) from Alhambra Instituto Internacional, Malaga, Spain and was awarded a diploma in Legislative Drafting from The International Legislative Drafting Institute, Tulane University Law School, New Orleans, Louisiana, USA. Director Duncanson holds a Certificate of Training as an accredited Civil and Commercial Mediator from the London School of Mediation, and is also a qualified Notary Public.
brandaceduncanson@bahamas.gov.bs
---
Director of Trade & Industry
Director Brickell Prinder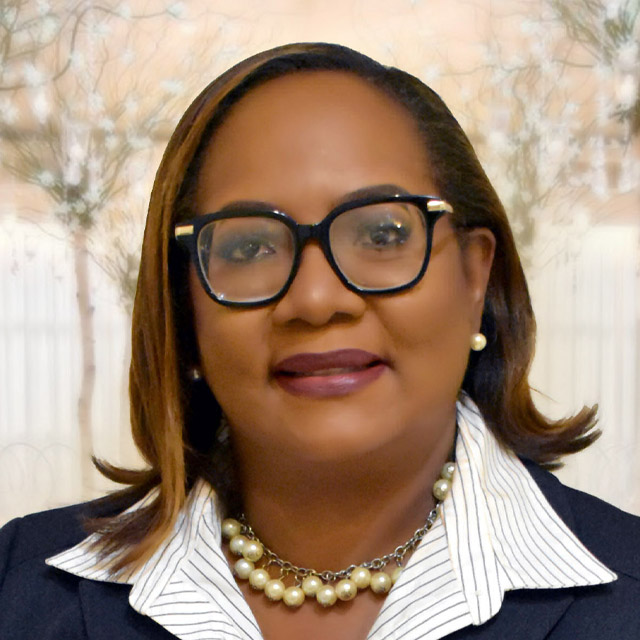 Director Brickell Pinder joined the public service on 19th November, 1990 as an Assistant Agriculture Officer in the Planning and Statistics Unit of the Department of Agriculture. Following her passion for policy analysis and development issues, she successfully completed a Master of Science in Tropical Agricultural Development: Economics and Planning at the University of Reading in England in 1993 on a Chevening Scholarship. She has subsequently pursued post-graduate courses in development and trade.
She has served on the Prices Commission, served as Loan Guarantee Fund Administrator, was National Correspondent to the Food and Agriculture Organization and Chief Negotiator on Agriculture for the World Trade Organization accession negotiations. She has represented The Bahamas at regional and international meetings. Prior to her appointment as Director of Trade and Industry in July 2020, she was Chief Economist in the Ministry of Agriculture and Marine Resources where she contributed to policy documents on food security and climate change.
She is married to Simeon Pinder and they have four children. She enjoys time with her family, baking and gardening.
---
Alternative Dispute Resolution Unit Consultant
Theominique Nottage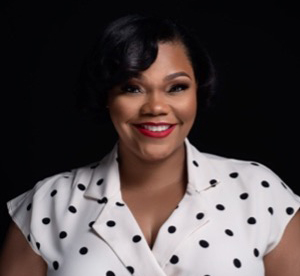 Theominique's educational background is diverse having studied in the United States of America, the United Kingdom, The Bahamas, Costa Rica and Spain.

As a 2005 Gerace Research Centre Scholarship recipient, she holds a dual Bachelor of Arts degree with Integral Honours in International Studies and Spanish from Le Moyne College (Syracuse, NY, USA). Theominique has also studied Spanish at Centro Panamericano de Idiomas (San Jose, Costa Rica) and the Universidad de Salamanca (Salamanca, Spain). As a result, she has been certified by the American Council on the Teaching of Foreign Languages (ACTFL) as having Intermediate High proficiency in Spanish. In 2013 Theominique obtained a Bachelor of Laws with Honours from the University of West Indies (Cave Hill, Barbados) and in 2015 she received the Legal Education Certificate from the Council of Legal Education's Eugene Dupuch Law School (Nassau, The Bahamas). Theominique was subsequently called to the Bar of the Commonwealth of The Bahamas in October 2015.

Earlier in 2015, Theominique was competitively selected for the prestigious Chevening Scholarship by the Foreign and Commonwealth Office of the United Kingdom and in December 2016 she was awarded a Master of Laws with Merit in Comparative and International Dispute Resolution from the top-ranked School of International Arbitration at Queen Mary, University of London (London, United Kingdom). Not one to rest on her laurels, in 2017 Theominique was designated as a Member of the Chartered Institute of Arbitrators ("MCIArb") and joined the Executive Committee of The Bahamas' Branch ("CIArb Bahamas"). In 2018, Theominique also obtained a Certificate in International Arbitration Award Writing with Distinction from the School of International Arbitration at Queen Mary, University of London (London, United Kingdom).

Besides her academic accomplishments, Theominique has maintained a strong commitment to her professional development. In the past, she has served as the Chair of the Young Arbitrators Committee of CIArb Bahamas from 2017 to 2021. In 2019, she was elected to a two-year term as Co-Chair of Young ICCA, the leading global international arbitration network of over 9,000 members for young practitioners which is organized under the auspices of the International Council for Commercial Arbitration ("ICCA"). And in 2023 she was appointed as the first Bahamian to the CIArb Global Young Members Group Steering Committee. In the aforementioned roles, Theominique has organized and led webinars, initiatives and projects for the benefit of international arbitration practitioners under 40 years of age both locally and internationally. In addition, Theominique served as the Vice Chair of the Alternative Dispute Resolution Committee of The Bahamas Bar Association and is a member the International Chamber of Commerce Young Arbitrators Forum, the London Court of International Arbitration Young International Arbitration Group and Young Institute for Transnational Arbitration. Theominique presently serves as Deputy Co-Chair of the Institute for Transnational Arbitration Americas Initiative Caribbean Task Force. As to her civic involvement, Theominique is a proud member of Alpha Kappa Alpha Sorority, Incorporated.

Theominique has also published articles on international arbitration and environmental law. Her articles have appeared in the IUCN Academy of Environmental Law E-Journal, the April 2020 edition of the Society of Trusts and Estates Practitioners Journal and the 2022 Edward Elgar published book, 'Diversity in International Arbitration: Why it Matters and How to Sustain It'.

In August 2020, Theominique joined the public service as an Arbitration Consultant to the Government of the Commonwealth of The Bahamas following a successful stint as an Associate in the Litigation Practice Group of a Tier 1 commercial law firm in The Bahamas.
theominiquenottage@bahamas.gov.bs
---
Bahamas National Statistical Institute (BNSI) Director
Director Nerissa Gibson
---
Digitization and Transform Unit (DTU) Acting Director
Ms. Carlene Laing
---
National Coordinator of Information Technology/Programme Manager Digital Transformation Unit
Mr. Patrick Davis
---
Executive Director, Bahamas National Statistics Institute
Director Nerissa Gibson
---
Head of Department, Consumer Affairs Department
Inspector Rex Adderley
---
Director, Bahamas Bureau of Standards & Quality
Director Dr. Renae Bufford
renaeferguson-bufford@bahamas.gov.bs
Renae.bufford@bbsq.bs
---
Interim Executive Director, Small Business Development Centre
Director Samantha Rolle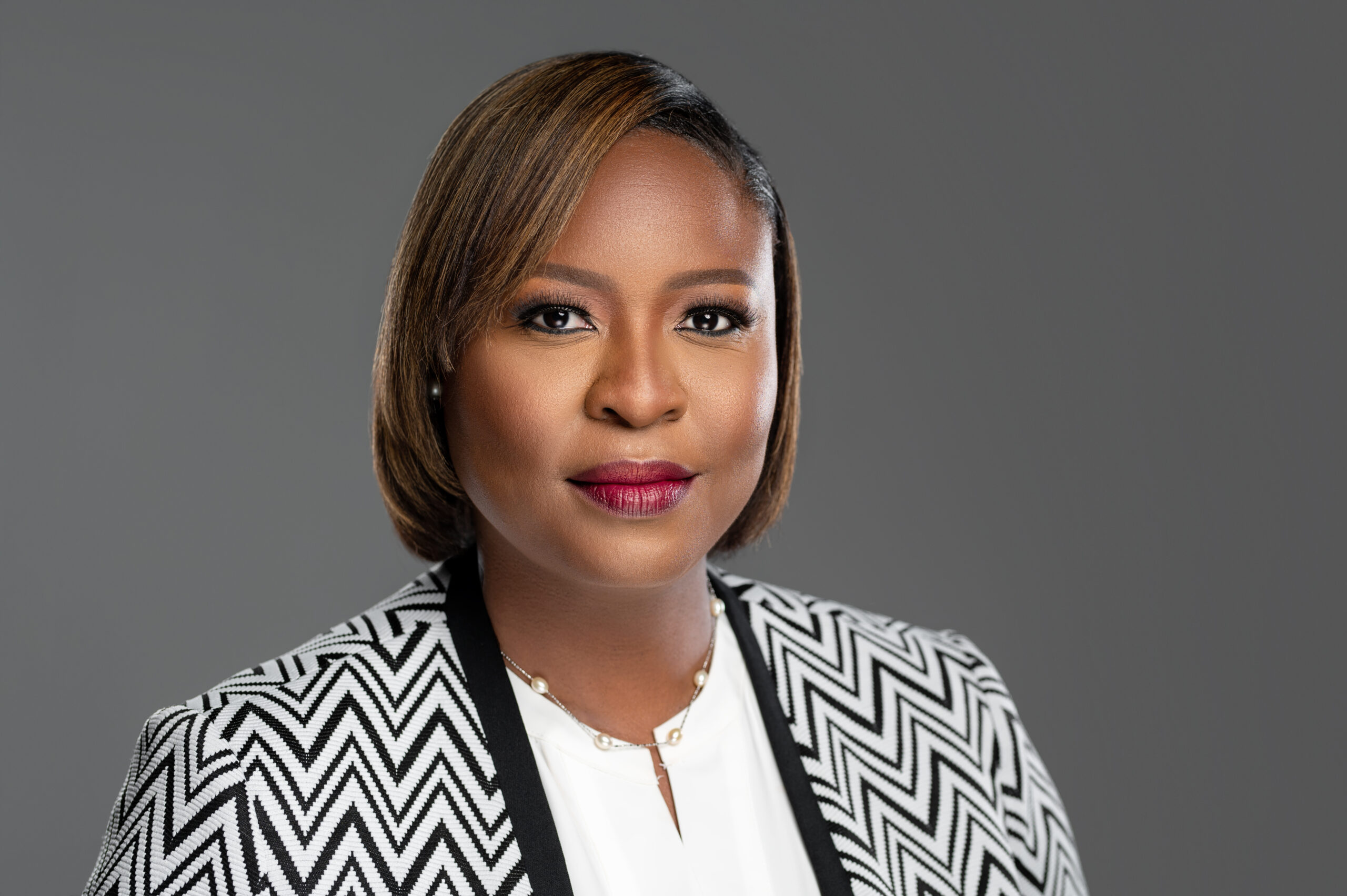 Ms. Rolle has more than 16 years in management, with significant experience in corporate management, strategic development, policy implementation, and team development, most recently as Director of External Relations at Access Accelerator. Prior to that, she led the regulatory risk, governance and compliance section in Deloitte's Risk Advisory Practice.
Rolle has also worked in the Government infrastructure, serving as a Programme Manager of the Economic Development and Planning Unit in the Office of the Prime Minister, where she directed engagement in the development of the National Development Plan.
With degrees in Organizational Leadership and Business Management, Rolle has the knowledge, skills and industry experience to enhance the overall effectiveness of the Access Accelerator Small Business Development Centre.
Samantha.rolle@sbdcbahamas.com
---
Boards and Committees
Consumer Protection Commission
Tel: 1-242-393-7795-7
Hotline: 1-242-357-7898
Email: cpcbahamas.gov.bs
Website: www.cpcbahamas.gov.bs
Access Accelerator
Small Business Development Centre
Tel: 1-242-461-SBDC (7232)
Website: https://www.accessaccelerator.org/
Prices Commission
Tel: 328-5071/6
Trade Commission
Email: trade@bahamas.gov.bs
Bahamas Bureau of Standards and Quality
Tel: 362-1748
Fax: 362-9172
Website http://www.bbsq.bs./