"When you design your product, you should also think about how you want your product to look on the shelf", said Kentisha Ward, export consultant and owner of a local popsicle factory, in an interview with the Trade Unit at the Ministry of Financial Services, Trade & Industry and Immigration.

Ms. Kentisha Ward, CEO of Pop Stop, provided advice for Bahamians preparing to export their products, highlighting the importance of being aware of packaging requirements and restrictions on certain items prior to attempting to get products into the international arena. Her locally sourced and manufactured popsicles have been delighting customers for years with uniquely Bahamian flavours like Soursop, Juju, and Tamarind. After years of working to export her own products, she has joined forces with another local manufacturer for her most recent entrepreneurial venture, Bahamas International Distributors, a company dedicated to helping business owners to export their Bahamian-made products.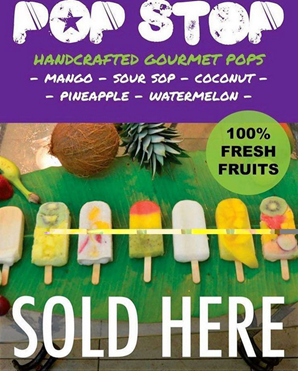 "Some people think you can just stick a label on your product and sell from there, but there are packaging requirements and if you are exporting to the USA, you need to be aware of the United States Food and Drug Administration (FDA) regulations and the nutritional facts [for food products]". She noted that this information could only be obtained through product testing, which often needs to be done abroad because local labs in The Bahamas are not set up to test ingredients in many food products to meet the FDA labeling requirements.
Kentisha said that she had to ship her products to the USA to get the required testing done, noting the high costs given that her products are frozen goods. "Shipping [frozen goods] to the USA is expensive; I had to ensure that it stayed in optimal condition for the entire trip and find a courier capable of taking my product from the plane to the lab in one piece."
After getting the product to the lab, she noted that she then had to pay the lab, receive the required information from them, include that information on her packaging, and then get a packaging designer.
"There's also a few other intricacies in packaging", she emphasized. "I suggest any small vendor use packaging consultant because there is so much information they need to know, it's not something that you want to do on your own."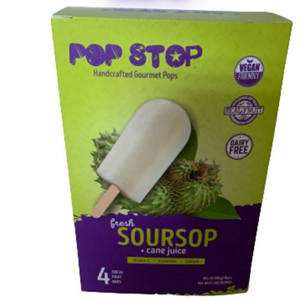 Kentisha believes that collaboration is essential to successfully exporting goods to an international market. Through collaboration, business owners can find synergies and complement one another's strengths while sharing expenses, such as the high costs of shopping internationally from The Bahamas.

In the early stages of exporting her product, she realized that she would need to be able to produce up to 2,000 popsicles per day to fill a container to export to international markets. "Dry goods are easier to ship because you can ship them however you want, but with frozen goods, it has to be a full container load and it has to go through different shippers," she added. "That is just one example specific to my product. For every single product there may be specific concerns and issues that must be overcome to successfully export."

One of the areas for improvement that Kentisha highlighted was the need for increased access to receiving international online payments for local vendors. Many local businesses have a difficult time using common internationally recognized payment services that are trusted globally. Kentisha believes that more emphasis should be placed on digitalizing payments, especially when it comes to currency and money transfers.

"When it comes to sending money back and forth, I would spend most of my day in the bank just trying to facilitate those transactions", she explained. "International trade would be a lot easier if the country opened up to more options for receiving payments and business owners didn't have to wait weeks to get transactions approved."
As for the parties who will drive this innovation, Kentisha highlights the importance of public-private collaboration for export promotion and export facilitation.

"Due to their hands-on contact with many businesses, Business Supporting Organizations are best suited to representing the needs of micro and small businesses while the government can continue to focus on building policies that ensure local entrepreneurs can compete. This is a two-way process that must include constant cooperation and communication for it to be successful."
To find out more about Kentisha Ward and her services, contact Bahamasbusinessbootcamp@gmail.com and follow Pop Stop Gourmet Popsicles Company at https://www.instagram.com/popstop242/