"I want to see The Bahamas become a truly digitally country. It doesn't matter if I am the one to do it or not. It's my dream to see that transformation take place."

Those are the words of Onassis Nottage, the co-founder of Gold Collar (https://www.goldcollarltd.com), a Bahamas-based web development, app development, and AI company. At 23 years old, Onassis wears his passion on his sleeves. By day, he works as a data analyst for a local telecommunications company, and at night he toils away at various projects for a growing list of clients.

"This work is what I enjoy. I would do it for free," says Onassis. In his free time, He has taken on a number of pro bono projects for local non-profits as a way to contribute to good causes while also doing what he loves. Onassis is a product of C.R. Walker Secondary School and the University of The Bahamas, where he double majored in Math and Engineering Physics and served as president of the Student Government Association while teaching himself how to code in several programming languages in his spare time.

In University, he met his fellow cofounder, Stuart Hanna, who also had a love for technology and the two began working together to start a company that would eventually become Gold Collar. This is not Onassis's first foray into entrepreneurship. His first business, epelago.com, is an e-commerce platform that allows local businesses to easily sell their goods and services online.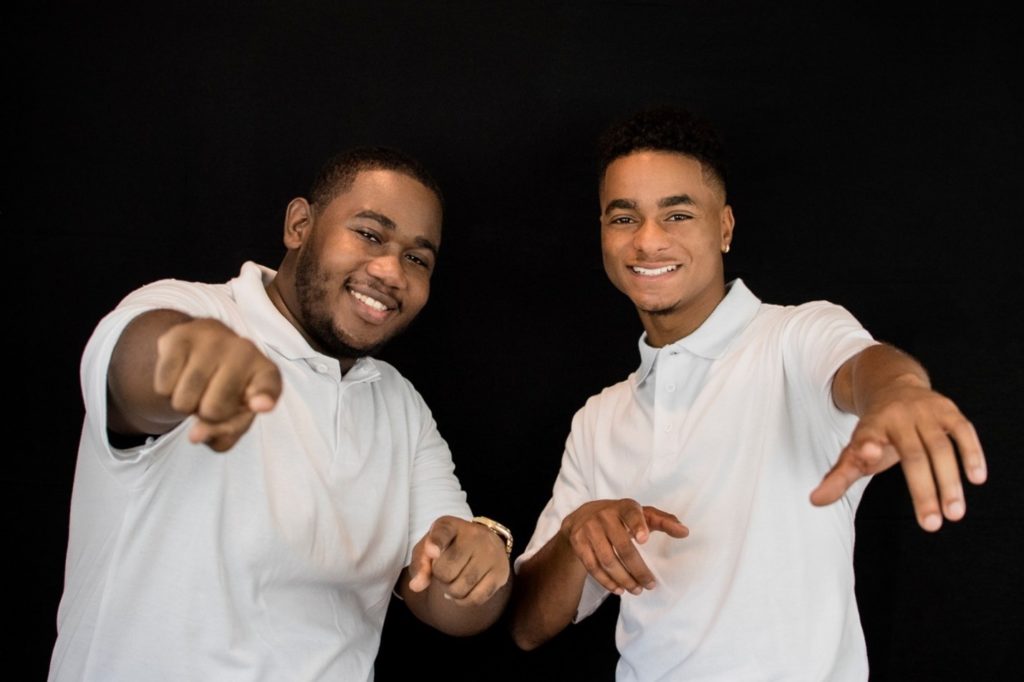 E-commerce continues to be a central pillar for Onassis's business, as many local business owners struggle to find suitable, cost effective online payment solutions for local and international sales.
"We've helped businesses to find the right payment solutions for their clients. Whether that involves facilitating Cash on Delivery services for local customers, setting up a Paypal or Stripe account for local and international purchases, or synchronizing online portals with POS systems, we ensure that our clients are able to cater to the needs of their customers."
With the COVID-19 pandemic accelerating the digital transformation of the business sector, Onassis believes that more local consumers, who may initially have had some hesitance about paying online for local purchases, are now becoming accustomed to living a cashless, digital-pay lifestyle.
"The onset of a number of accessible digital payment solutions, digitally-accessible services, and even The Bahamian government's foray into digital currencies all will help us to catch up with the rest of the world when it comes e-commerce."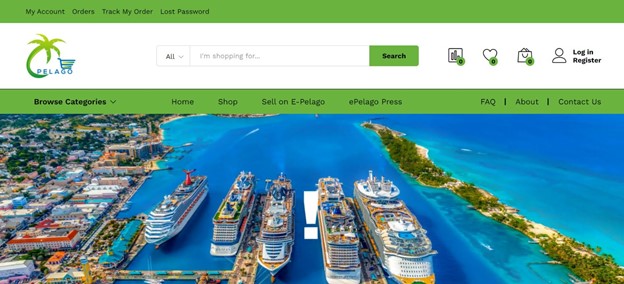 Eventually, Onassis would like to see a day when most Bahamian businesses have adopted a digital-first model that would allow for the kind of automated, data-driven decision making that could allow companies to optimize their inventory management systems, cut waste, and improve revenues.

Gold Collar is currently pushing for clients to involve data at every level of their decision making, utilizing artificial intelligence to run analytics and pull insights for better business decisions:

"A retail store could automatically be made aware of items that are commonly bought together, which would help them with inventory decisions, as well as with product placements and targeted marketing."
Onassis is a believer in the power of technology to improve lives, and his vision for the future involves the integration of digital services in every aspect of life.

"Imagine a woman's car breaking down while driving alone at night and she's able to instantly contact the nearest mechanic or towing company who will get her location and payment details instantly and come to her rescue. This is about more than just convenience. It is transformational."

Onassis notes that one of the major benefits of digital solutions and e-commerce for business owners lies in the savings gained from eliminating the overhead expenses associated with brick and mortar locations. Up and coming entrepreneurs who embrace technology will find themselves with lower costs, greater accessibility, and expanded reach into global markets.

"I see a future where people in Inagua can purchase goods from a manufacturer in Grand Bahama or a customer in Florida can order local, artisanal crafts from an artist in Andros – all seamlessly facilitated by digital technologies."
His advice for emerging business owners is to not only embrace data and technology, but to also ensure that their business ideas adhere to three basic rules that will help them to be successful.

"First of all, be sure that you enjoy what you are doing. If you don't enjoy it, you won't be able to sustain it. Second, choose something that you are good at. Third, ensure that what you are selecting is something that there is demand for and people are willing to pay money for. If you are able to say yes to all of those things, then you are already starting off at an advantage."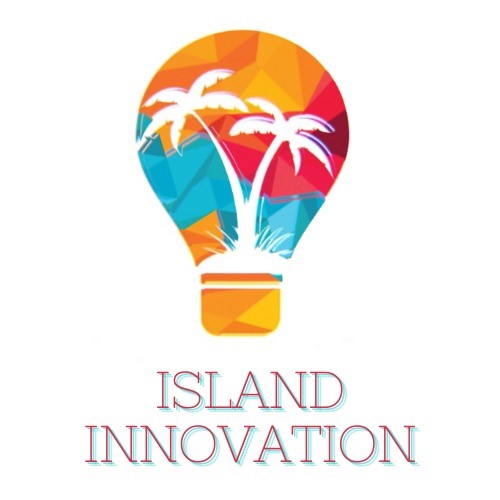 Onassis and the rest of the Gold Collar team share their insights and expertise on the company's official podcast, "Island Innovation." The first episode, "Journey of a Thousand Miles", advising aspiring entrepreneurs on startup and launch process can be found on Spotify, Youtube, the Gold Collar Social Media pages, and on the company website.

While Gold Collar has been around for less than a year, the company has been steadily growing and Onassis expects that growth to continue as more business begin to see the value in Gold Collar's data-driven, technology-based approach that is set to transform e-commerce in The Bahamas and integrate Bahamian micro, small and medium businesses into the global economy.